THE BATTLE AGAINST COVID-19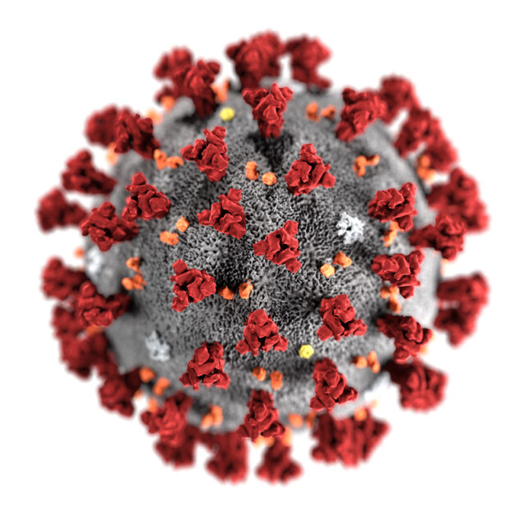 We at Acerta Group have invested in cleaning technologies to ensure we are able to support you, your staff and your business by having the ability to deliver a safe and thorough decontamination and deep clean of your premises.
By using tried and tested cleaning systems such as powerful professional ULV Fogging Machines dispersing disinfectant at a rate of 10-150 microns to powerful backpack atomisers.
Followed by a touch spray, wipe and clean of all surfaces using approved products.
PX products have been tested and certified a disinfectant against Adenovirus and Murine norovirus allows the product to claim efficiency against enveloped viruses including COVID-19, Influenza virus, Hepatitis B and C and Human Immunodeficiency virus (HIV).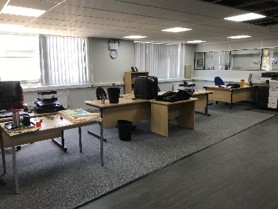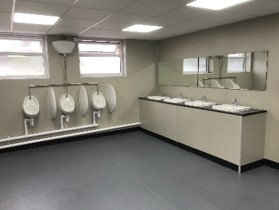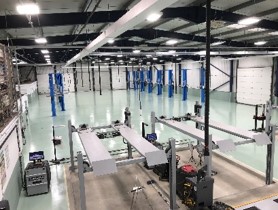 THE CHALLENGE:
Ensuring a workplace is clean, safe and free of any contaminants including viruses & bacteria.
In most cases nearly every piece of furniture is touched / handled by multiple bodies & a touch clean is not only slow but not as thorough. Fogging is the perfect solution offering 100% efficiency.



SCOPE OF WORKS:
To deliver a complete decontamination & sanitation service
The key objectives are:
Complete peace of mind for our client
Value and flexibility
Enhanced disinfection solution
Fine mist produced at 10-150 microns reaching surfaces that regular cleaning can not
Safe use for all sensitive equipment and electronic items
A complete kill of viruses such as Covid-19 & influenza
Single point of contact, one complete delivery solution
FOGGING TREATMENT IN OFFICE SPACES:
Fogging treatment ensures ultra low volumes of product are dispersed insuring surfaces are treated affectively and free for use after only 10-20 minutes.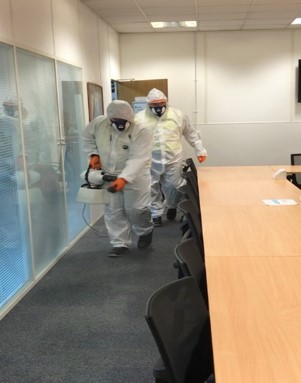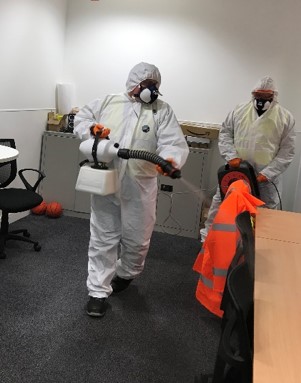 FOGGING TREATMENT IN WORKSOP & WAREHOUSE SPACES:
Fogging treatments in workshops, warehouses & outside spaces can be carried out using larger machines, thus offering a greater dispersal on a larger scale.
Are you looking for proessional services ?
Contact Us